Subscribe to the Discover magazine and get your copy delivered
The most stimulating and exciting look on what is in vogue. Styles & designs in an ever changing world. Life is worth living, just live it up!
Mail us at bookmarkclub@hotmail.com
or send a text message at 0313 3011779 (Text only)
You get your copy delivered any where in Pakistan and also abroad.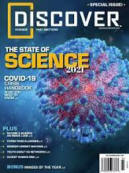 Cover Price in Pakistan Rs 1295
10 issues
Annual subscription rates Rs 9,500
Subjects Index for Magazines
Children &Youth
Home Decor & Gardening
Life Style
Men's Wear
Science & Technology
Women's Interest magazines
<![if !vml]>

<![endif]><![if !vml]>

<![endif]>
Magazines on Related Subjects
National Geographic magazine, How it works, Focus, World of Animals, Science + Nature
Great Reasons to Subscribe now
No additional payments: You do not have to pay any additional amount for special issues.
Price Stability: You subscription guarantees price stability.
More big saving: As a subscriber you get regular discounts on the magazine.
Overnight delivery country wide: You get your copy delivered before it reaches the bookstall.
Free postage & handling: You'll get free postage and handling on all pre-paid subscriptions.

Read Web Edition September 2010