CSS Academies in Multan
CSS Academies in Lahore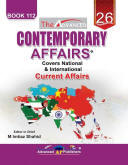 Subscribe to the Jahangir World Time in Pakistan
A Free Mini Dictionary with every subscription
Jahangir World Time is a monthly magazine for the students and young professional preparing to appear in the competitive exams for civil service and other public service organizations! Experts and toppers share their views and tips on how to score better in the papers.
Mail us at bookmarkclub@hotmail.com
or send a text message at 0313 3011779 (Text only)
You get your copy delivered any where in Pakistan and also abroad.
Related products
Monthly Pakistan Affairs, , Current Affairs Digest, Bulletin on Current Affairs, Foreign Affairs Global Age, Global Village Space, Pakistan Affairs, JWT Publications, The Economist Magazine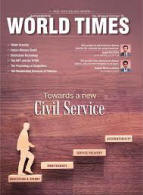 Cover Price in Pakistan Rs 400
Annual subscription rates Rs 4400
Six Month Rs 2300/
CSS Books for General Knowledge
Jahangir World Times Magazine May 2022
JWT Magazine April 2022
JWT Magazine March 2022
<![if !vml]>

<![endif]><![if !vml]>

<![endif]>
Great Reasons to Subscribe now
No additional payments: You do not have to pay any additional amount for special issues.
Price Stability: You subscription guarantees price stability.
More big saving: as a subscriber you get regular discounts on the magazine.
Overnight delivery country wide: You get your copy delivered before it reaches the bookstall.
Free postage & handling: You'll get free postage and handling on all pre-paid subscriptions.

Read Web Edition September 2010